Minimally Invasive Treatments
Vascular surgery has changed dramatically in the last few decades. Surgical procedures that once required large incisions to repair or unblock arteries and veins are being performed today using minimally invasive surgical techniques with just a few small incisions. Through these incisions, surgeons use tiny cameras and instruments to magnify and project images onto a high-definition monitor, allowing them to operate more precisely.
At our two state-of-the-art facilities, our board-certified vascular surgeons perform a full range of minimally invasive outpatient procedures for diseases involving the arteries and veins. Our surgical team provides compassionate care in private preparation and recovery rooms. Most outpatients are back recovering in the comfort of their own home within 1-2 hours following a procedure.
We will coordinate care with your referring physician and work with your insurance provider to ensure that you receive the best possible treatment and optimal healthcare benefits. We accept most major healthcare insurance, including Medicare and Medicaid.
Arterial Intervention
When arteries narrow from conditions, such as peripheral artery disease (PAD), carotid artery disease, coronary artery disease and renal vascular hypertension, arterial interventions are in-office, minimally invasive procedures that can help increase blood flow throughout the arteries.
Atherectomy for peripheral vascular disease
An atherectomy is a procedure that uses a catheter to remove plaque from a blood vessel. It is performed under local anesthesia.
Balloon angioplasty and intravascular stents
Angioplasty and vascular stenting are minimally invasive procedures performed to improve blood flow in the body's arteries. Angioplasty involves inserting, inflating and removing a balloon via a catheter to expand an artery. Stenting, often performed at the same time, involves implanting a stent, a flexible wire mesh tube, that holds the newly expanded artery open.
These procedures are particularly beneficial for patients suffering from peripheral vascular disease, carotid artery or coronary artery disease, renal vascular hypertension and other disorders that block or narrow the blood vessels.
Catheter angiography (peripheral angiogram)
In catheter angiography, a catheter is inserted into an artery and is guided to the area being examined. A contrast material is injected through a tube, allowing X-ray images to be captured.
Dialysis Access Thrombectomy
A dialysis access is an entryway to the bloodstream that is used during hemodialysis, a process where a dialysis machine and a special filter are used to clean blood. Typically placed in the arms and legs, the three primary types of dialysis access are a catheter, fistula or graft.
Periodically, blood clots develop in a dialysis access, causing it to narrow. A dialysis access thrombectomy is a minimally invasive procedure that allows the catheter, fistula or graft to be reopened without surgery using a device that's placed directly into the access through a needle stick.
After the clot is removed from the access, an X-ray of the veins and arteries using a dye called an angiogram can reveal additional areas of narrowing. An angioplasty balloon catheter is often used to break up and remove the blood clot to restore blood flow.
Patients with frequent clots or severe narrowing who do not respond well to angioplasty may require a surgical repair of the graft.
Peripheral artery disease (PAD) treatment
Central arteries transport blood directly from the heart. Peripheral arteries carry blood to other areas of the body, such as the head, neck, arms, lower abdomen, legs and feet. Peripheral artery disease (PAD), also known as peripheral vascular disease (PVD), occurs when peripheral blood vessels are blocked, hardened and narrowed with plaque, resulting in a condition called atherosclerosis. This reduced or blocked blood supply increase a person's risk for heart attack or stroke and, when left untreated, can lead to amputations.
Preventive and treatment methods for PAD range from lifestyle changes, such as exercising, eating a healthy diet, quitting smoking and controlling blood pressure, to medications like blood thinners and cholesterol-lowering statins. If arteries are already blocked, angioplasty and other surgeries can help open blockages to restore normal blood flow.
Renal artery stenting is a procedure to open renal arteries— the large blood vessels that carry blood to the kidneys—that have become blocked due to narrowing of the renal artery. Stenting opens the blockage to restore normal blood flow.
TransCarotid Artery Revascularization (TCAR) is an innovative procedure that is a clinically proven and minimally invasive approach for patients who need carotid artery treatment.
TCAR is unique in that blood flow is temporarily reversed during the procedure so that any small bits of plaque that may break off are diverted away from the brain, preventing a stroke from happening. A stent is then placed inside the artery to stabilize the plaque, minimizing the risk of a future stroke.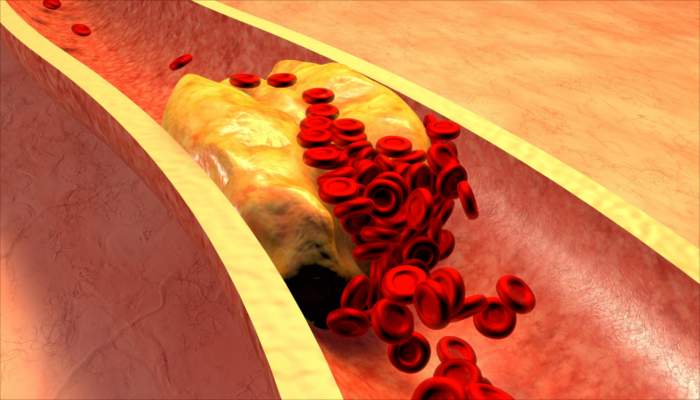 Venous (Vein) Treatment Procedures
Varicose veins and other vascular disorders in the legs can occur when faulty valves in the veins cause blood to insufficiently pump back to the heart. Minimally invasive venous (vein) treatment procedures help restore blood flow in the veins. While these procedures can be used for cosmetic purposes, they can also help ease varicose vein related symptoms, such as aching, swelling, discomfort, fatigue and other symptoms associate with venous insufficiency disease.
Endovenous Laser Therapy (EVLT)
Endovenous Laser Treatment, or EVLT, has become the gold standard for eliminating varicose veins. This state-of-the-art treatment is less invasive and has a shorter recovery time than vein stripping, which was the primary procedure prescribed prior to EVLT. Using laser energy precision, a highly concentrated beam of light targets only the abnormal tissue, so it does not affect the surrounding area. Lasers have proven their safety and effectiveness through years of use and have become one of the most common and effective treatments for varicose veins.
EVLT is an outpatient procedure that is performed under local anesthesia and takes about 30 minutes per leg.
VNUS treatment is a non-surgical alternative for treating varicose vein. This minimally invasive procedure uses radiofrequency energy to heat and contract the collagen inside the vein walls, causing the veins to collapse and seal shut. Unlike vein stripping that was the primary technique prior to VNUS, this outpatient procedure requires only a small puncture, so there's little to no scarring. Patients experience very little down time and can resume normal activities within one to two days.
VNUS treatment is an outpatient procedure that is performed under local anesthesia and takes about 30 minutes per leg.