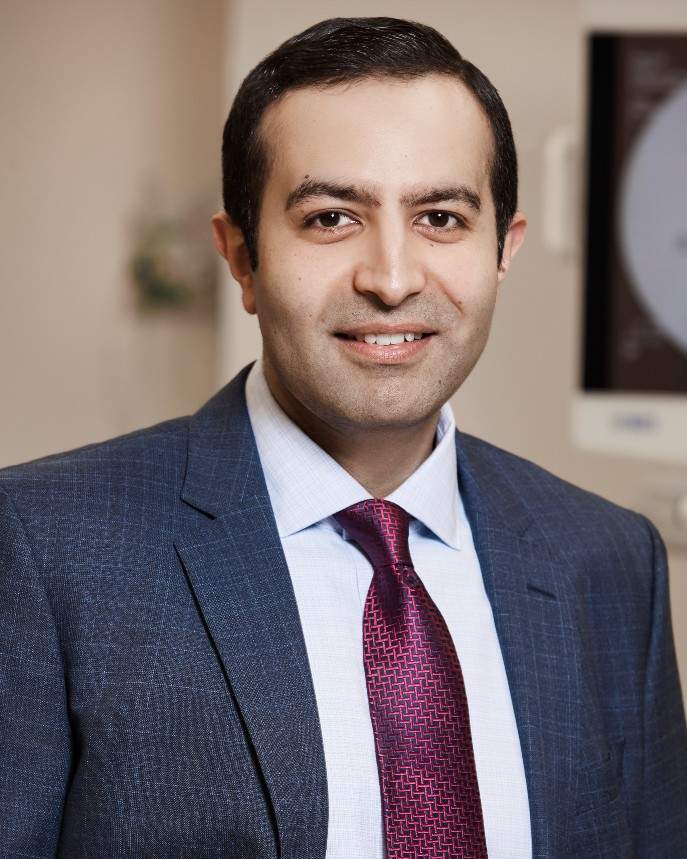 Sajid Shah,
MD | F.A.C.S.
Sajid Shah, MD is a board certified vascular surgeon. He attended the Royal College of Surgeons in Ireland for medical school. He then returned to the United States to pursue his surgical training. He did a general surgery internship at Johns Hopkins Hospital followed by a residency at the University of Oklahoma Health Sciences Center. He went on to complete a vascular surgery fellowship at Baylor College of Medicine in Houston, TX. Dr. Shah was in practice in Dallas, TX before moving to Maryland.
Dr Shah specializes in a broad spectrum of vascular and endovascular surgery, with a specific interest in minimally invasive techniques for peripheral arterial disease and aortic aneurysm repair. His clinical interests include carotid artery disease, diabetic peripheral arterial disease and limb salvage surgery, aortic aneurysmal disease, dialysis access creation and maintenance, venous insufficiency, varicose veins, and DVTs.
Dr Shah is a candidate member of the Society of Vascular Surgery, Society of Clinical Vascular Surgery, and the Southern Association of Vascular Surgery.