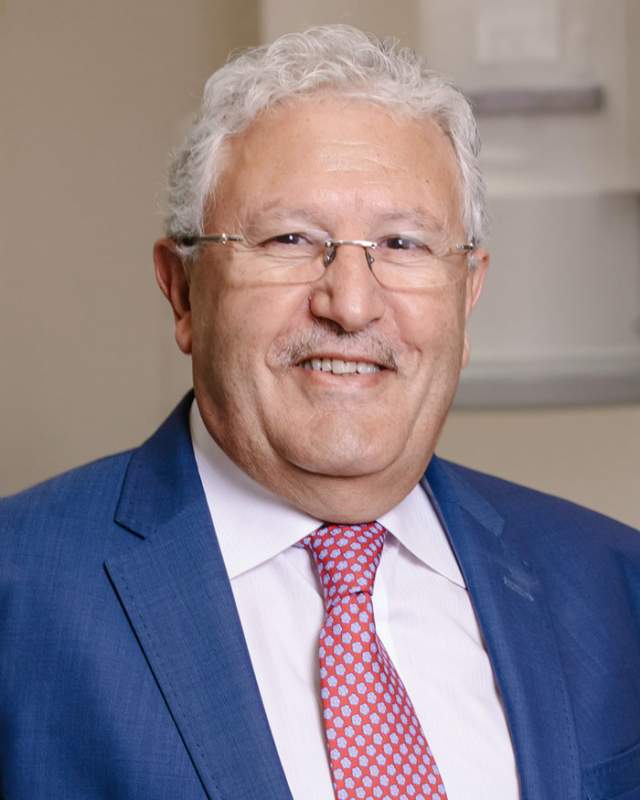 George J. Jabaji
M.D. | F.A.C.S.
Dr. George Jabaji is a partner of White Square Vascular Surgery, P.A. and is board certified in vascular surgery. He attended Ein Shams medical school and graduated in 1971. He performed his surgical internship and residency at Franklin Square Hospital from 1976-1981 and completed his vascular fellowship at William Beaumont Hospital in 1982. He returned to Franklkin Square Hospital and began his private practice in 1982.
Dr. Jabaji served as Chief of the Medical Staff at Franklin Square Hosptial (2000-2002), member of the Board of Directors for more than a decade, and Chief of Vascular Surgery since 1982. He has been honored among "Baltimore's Top Doctors" by Baltimore magazine multiple times, including the last several years.
Dr. Jabaji is a member of the American College of Surgeons, Society of Vascular Surgery, and Eastern Vascular Society. He specializes in all aspects of peripheral vascular surgery with a special interest in all open and endovascular procedures and non-invasive limb salvage.